LEISURE ACTIVITIES
SOUTH CORSICA DISCOVERY
Clic on  LOCAGUIDE and meet the richness of south Corsica  and,
particularly its innumerable Gênoises towers which
spangle along the corsican coast  and look down upon
 amazing landscapes ( Calanques of Piana, The Scandola
Reserve, the Roccapina Bay,  and so on...)
Découvrez les atouts de notre
région sur notre LocaGuide !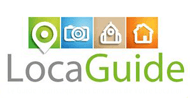 SEA ENTERTAINMENT
You can make your Corsican holidays unforgettable thanks to:
- The numerous beaches around Porticcio ( Mare e sole beach, Plage d'Argent, the
Ruppione  and Agosta beaches ...)
- Shipping tours from Porticcio with Compagnie Nave : you will see the impressive 

   Bonifacio cliffs, the Scandola Reserve or the  "Calanques" of Piana, etc. This 
   company proposes regular shuttle between Porticcio and Ajaccio.
- Nautical sports :Submarine skin diving with Agosta plongée, ascensional
parachute, tracted buoy, windsurf,  and an aquatic park  Acqua Cyrne Gliss.
If you prefer dry land activities, make your choice between " acrobranche" in Vera,
rock climbing, horse riding, golf, tennis, or just hike.
As for night life, restaurant guides offer an inventive or traditional gourmet
experience,  and Porticcio, as well as Ajaccio overflow with a wide-ranging selection of
 night and  leisure  activities (wine bars, cinemas, etc.)
For more information, please contact the Office Municipal de Tourisme of
Porticcio .

.